What We Offer
Something For Everyone in recovery
Beginning Step offers 3 levels of Intensive Outpatient designed to be taken in succession. Understanding that clients will be in the initial stages of recovery and may be experiencing post-acute withdrawal, the structure of IOP is intended to assess client needs, both physically and psychologically. Clients will begin to gather resources to address their basic needs, develop short-term goals, and identify safe aftercare housing options. IOP also offers clients the opportunity to develop supportive relationships within the Beginning Step, Safe Step, AA/NA, other recovery communities, and mental health supportive communities.
Program Hours:
Monday through Thursday:
Morning Program: 9:00 am to 2:00 pm
Afternoon Program: 3:00 pm to 7:00 pm
Friday – 9:00 am to 1:00 pm
Sample Group Topics Include:
Warning Signs and Triggers
Behavior Management
Coping Skills
Support Systems
Anger Management
Self-Esteem
Shame/Guilt
Pain Management
Communicable Diseases
Dual Diagnosis
Stages of Change
Balance
Denial
Self-Care
After completing IOP, outpatient counseling is designed to support the recovery process of clients who reside in stable housing by providing individualized and group counseling. Outpatient counseling uses motivational interviewing and cognitive behavioral therapy to enhance client's motivation to continue their recovery process by addressing underlying emotional and behavioral concerns that have led to substance use. Each client, in collaboration with their counselor, will create personal goals and objectives.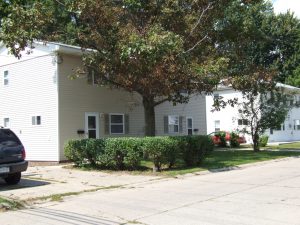 supplemental services
Customized for each client
Beginning Step is able to apply a number of different options to help ensure clients success.
Supplemental programs such as Case Management, Peer Support, and Recovery Housing are designed to add resource, recovery, and housing support to help meet stated goals.