Here to help: 1-866-491-1634
Beginning Step wants every individual to understand the various services available to them. To help navigate this process, Beginning Step has a toll free 24-hour customer service telephone number, 1-866-491-1634.
In addition to understanding the service delivery process, customer service representatives can also assist if a barrier to service occurs.
Beginning Step works in conjunction with the customer service team at the Detroit Wayne Integrated Network to help access all routes to obtaining behavioral health services.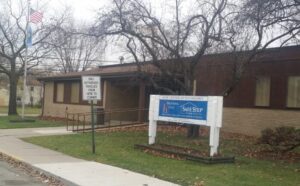 DWIHN Customer Service
The Detroit Wayne Integrated Health Network has information available to explain access to client services, client rights, and outreach. Click below to read more:
access to services
The Detroit Wayne Integrated Health Network has information on how customer service can help clients on their treatment journey. Click below to read more:
help after hours
The Detroit Wayne Integrated Health Network has information how to obtain emergency and after hours behavioral health services. Click below to read more:
other services
The Detroit Wayne Integrated Health Network offers other substance use disorder related services such as prevention, treatment, and recovery. Click below to see the provider list:
Behavioral health providers
The Detroit Wayne Integrated Health Network has information available to explain access to client services, client rights, and outreach. Click below to locate a provider:
persons with disabilities
access to services
Beginning Step offers assistance to persons with disabilities who cannot access information online. These individuals will be provided auxiliary aids and services upon request at no cost. Click below to read more: